Marine - Thermal Spray Coating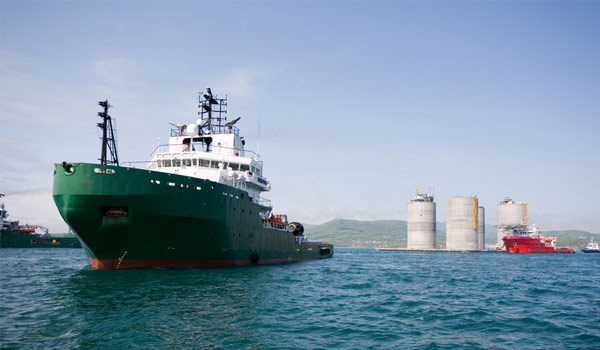 Marine parts in specialized equipment often function under challenging environments. The challenges generally emanate from the corrosive nature of both salt and fresh waters. This is one of the major reasons that marine components suffer quick degradation. A&A Coatings has served the marine industry for many years and our coating solutions can tackle any wear and corrosion concerns that you might have for your marine equipment.
Coating and Spraying Services Offered for the Marine Industry
At A&A Coatings, we aim to provide the best protection to equipment often featured in the marine industry such as piping, pumps, compressors, winches and more. Here are some of the processes through which can achieve excellent corrosion and wear resistance for your marine equipment:
Utilizing our Plasma Spray, HVOF and other Thermal Spray Coating processes, A&A Coatings can provide wear resistance by applying many hard materials such as Tungsten Carbides and Ceramics in varying blends and compositions. These materials can be coated upon any marine component which can then be ground and polished to the requirements of the application.
Corrosion is considered to be an ongoing problem in marine applications. As such, A&A Coatings has developed many solutions towards this end. Our coatings of Zinc, Aluminum and Zinc-Aluminum Alloys can provide corrosion resistance to free standing components which are subject to atmospheric conditions of a salt water environment. Furthermore, we can apply coatings which combine wear and corrosion resistant properties for components that are subject to both forms of degradation. These coatings are typically comprised of ceramics.
A&A Coatings is the Best Thermal Spray Partner for the Marine Industry
The marine industry is constantly evolving and there are always highly specialized applications that thermal spraying has to accommodate. Because of the expertise of our materials engineers and spray technicians, A&A Coatings is confident that we can provide specialized coatings to protect your marine equipment from the harsh elements. Talk to us today and find out why so many businesses in the marine industry have been relying on our superior coatings over the years.